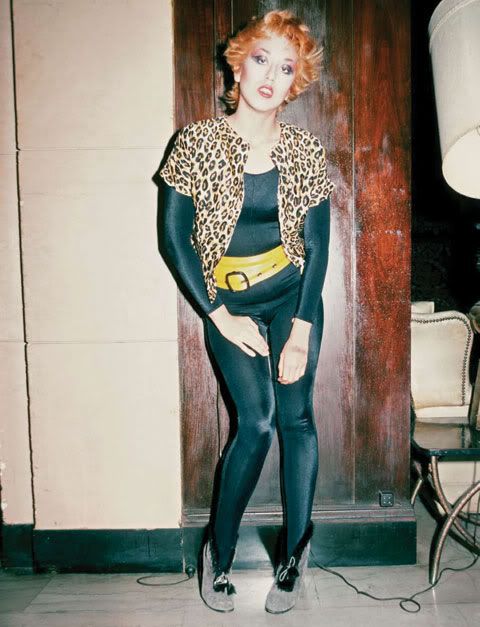 Alice Bag was the lead singer of L.A. punk band The Bags in the late 1970's. She's a Chicana, feminist, vegetarian, political, tough, opinionated lady who is still active in music and writing. She writes a blog called "Diary of a Bad House Wife" where she writes about many things, like her project that documents women in the early LA punk scene, to her childhood in East LA, to her current political actions and beliefs. She is someone who when I found out about her and her band when I was a teenager, I had a complete cross-generational, awe-inspired crush on her. Her way of singing and performing in The Bags is so full of raw anger, energy, and also femininity and girl-
ness
. She is so completely unapologetic. Her musical activism continued with other bands like all-girl death punk band, Castration Squad in the 70s,
Cholita
(with Vaginal Creme Davis) in the 80's, acoustic, Chicana-centered
Las
Tres
in the 90's, as well as Stay at Home Bomb, a all lady punk band that talked about domesticity, enforced femininity, and more. She has also continuously worked as a bilingual teacher in public schools in LA.
I appreciate that she sees D.I.Y. music and culture as something meaningful and important, she says in an interview, "
Punks take things into their own hands, question
authority, circumvent
mass
production,
create, originate, and when necessary,
annihilate."
I
feel that youth cultures, like punk, often get viewed as being immature, not "really" doing
anything, or as too riddled with problems to be able to do anything subversive to problematic mainstream
culture. She offers an alternative view on this patronizing outlook on youth cultures by
continuously supporting, documenting, attributing value, and contributing to D.I.Y. youth
cultures, specifically ones that offer an empowering alternative
for youth who have been excluded from popular culture in a vein that is feminist, anti-racist, and engaged politically.
A performance by The Bags, probably late 70's or 1980:
Alice Bag performing with at the Claremont Museum at an opening for an exhibit on East LA Punk:
Castration Squad....OMG. And read their manifesto below, it is so amazing.